thursday 16 july 2020
1st Flashlight Evening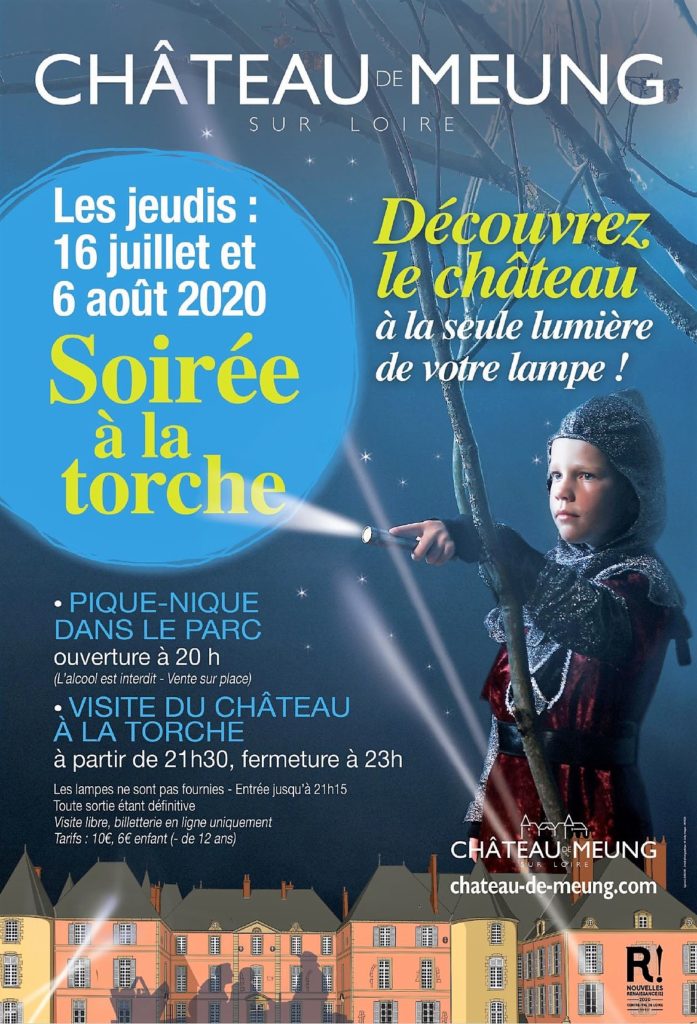 Have you ever dreamed to walk in a castle by night?
The castle's gates will open at 8 PM : enjoy a picnic in the park and admire the lights of the sunset.
Bring your hamper !
At night, take your lights and explore the castle…
Through the dark, you'll see a different face of the castle… Maybe you'll see a ghost!
---
JULY 16th
From 8 PM: picnic in the park.
From 9:30 PM : the castle's doors open. Grab your lights and explore !
2 unusual evenings in an outstanding setting. Not to be missed !
---
For your information :
No alcool – drinks available at the bar
No seats or tables
Bring your own flashlight
Unsecurised left luggage
Any exit is permanent
Last entrance at 9:15 PM – the castle closes at 11 PM.
---
Prices :
Full price : 10€
Reduced price : 8€ (students until 25 years old, unemployed, disabled people – please sho proofs at the entrance )
Children price : 6€ (children from 5 to 15)
Only a limited number of places available !
ONLINE TICKETS ONLY : https://chateau-de-meung.com/billetterie-en-ligne/