from saturday 3 december 2022 to friday 30 december 2022
Christmas' Special – IN FRENCH ONLY !
On December 3rd & 4th, 10th & 11th, from December 17th to 23rd and from December 26th to 30th
From 2 PM to 6 PM.
Any exit is final.

Closed on December 24th & 25th.
---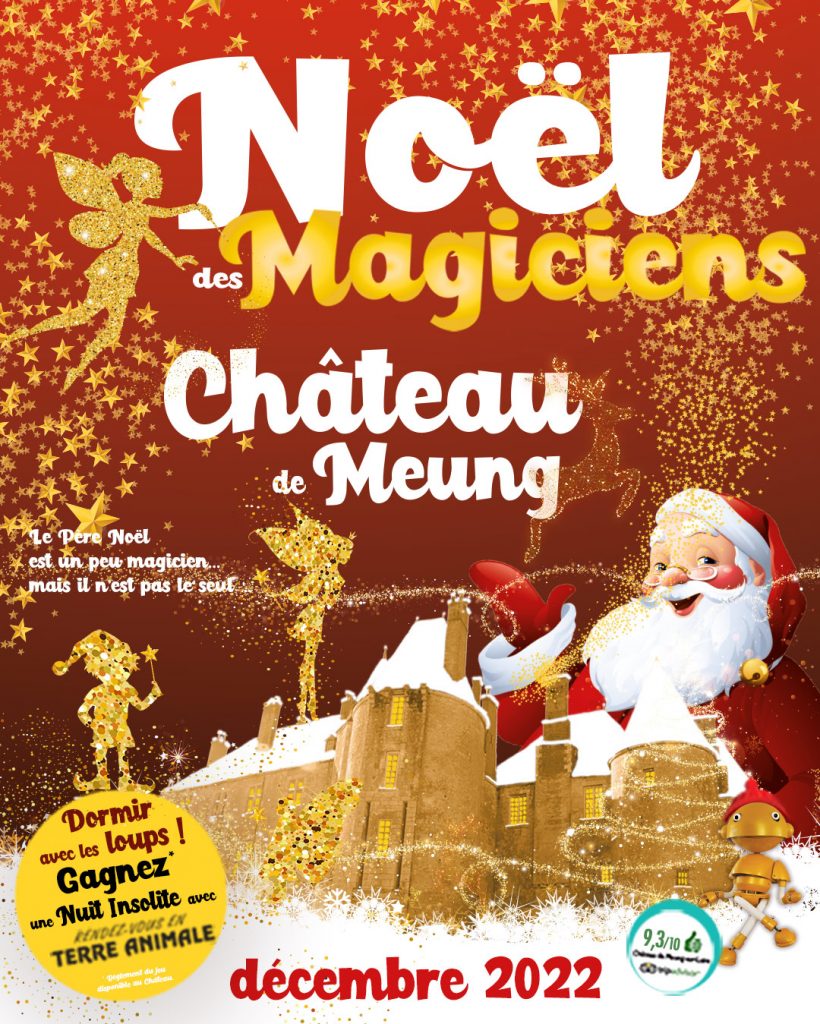 A magical Christmas !
Santa isn't the only one to bring magic in our lives…
This year, witches, wizards and fairies gather at the castle of Meung and enlight Christmas !
What to see ?
Enlighten castle : more than 20 rooms with scenes from our favorites magical tales …
Meet Santa : he is waiting for you ! (until December 23rd)
Meet Walter : he's magical too : have you ever meet a speaking robot ?!
Mrs Claus' Tavern : mulled wine, apple juice, cake, coffee… take a break !
What to do ?
Tag on the wall ! At the Castle, in the Dark Room, it's not forbidden (for once !). Your name will shine in the dark !
Christmas' Tales : grab a pillow, make yourself confortable, and listen to old tales… (at 2:30 PM, 3:30 PM and 4:30 PM – IN FRENCH ONLY)
Sweets Factory : make your own sweets character (for children from 5 to 12)
Fluo make-up : add a pinch of magic to your face and glow in the dark !
Drawing contest : every day, children can enter the "Drawing Walter" contest. Surprise price for the winner !
---
A magical quizz ! – IN FRENCH ONLY
For a magical Christmas, the castle and its partners spoil you !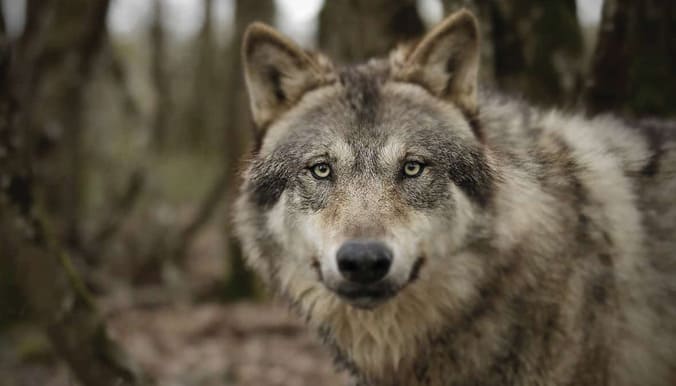 The price ? A magical night for 2 adults and 2 children at the heart of wolves' territory at Terre Animale.
To play ? fill in the quizz during your tour !
IN FRENCH ONLY – for children for 5 to 12 only, from December 23rd to 29th – See conditions HERE (in French only)
---
With :
---
BUY YOUR TICKETS HERE ! Limited places : get your tickets now !
Full price : 12 €
Reduced price (students under 25, disabled, unemployed – please show written proof) : 8,50€
Children price (from 5 to 15) : 8,50€
Free for the children under 5.
---