Walk through the Dragons'Lair and on the Dragons'Land, or up in the Knight's Path, meet the animals at the mini-farm,and dive in History in the new rooms !
Dragons' Land
In the legend of the city and castle of Meung, St Liphard defeated a dragon.
This year, dragons are back in the area !
Walth through the path and meet these terrific staged animatronics.
From the small wyvern to 14m-long basilisk, find your inner dragon !
Closes 15mn before closing time.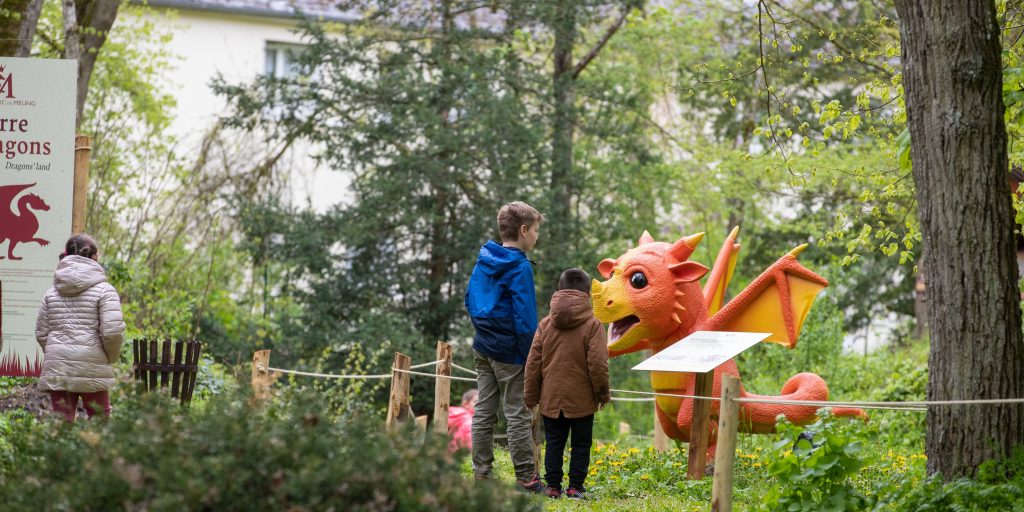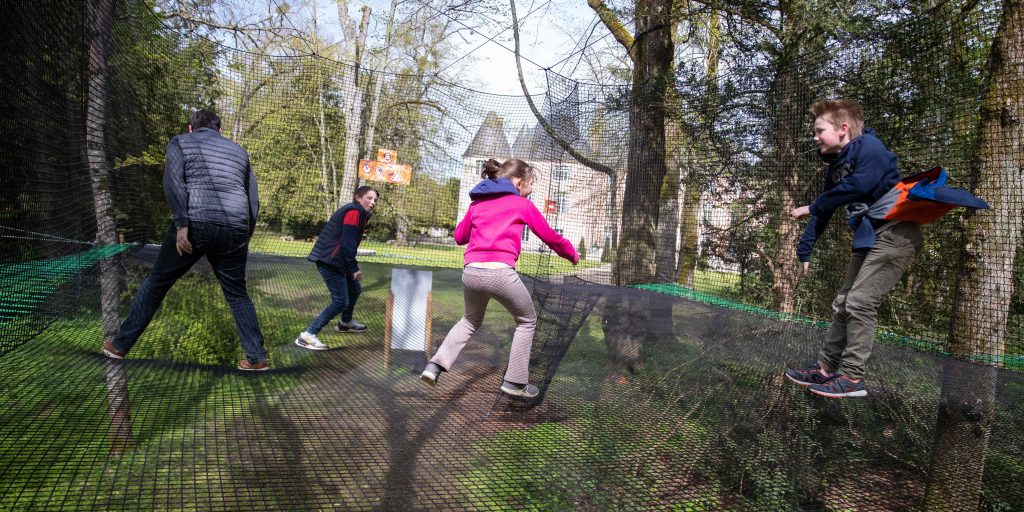 The Knight's Path
Are you a real Knight? Time to prove it ! Climb up in the park and walk the Knight's Path : from the giant trampolines in the trees, you'll see the castle with a different angle!
The parents will be amazed !
Closed shoes are mandatory. We advice you to weat trousers and long-sleeved tops.
Children under 8 must be accompanied at all time.
Closes 15mn before closing time.
Full rules to read HERE
---
BUY YOUR TICKETS ONLINE : CLICK HERE !