Grab a snack in the shop !
Local food :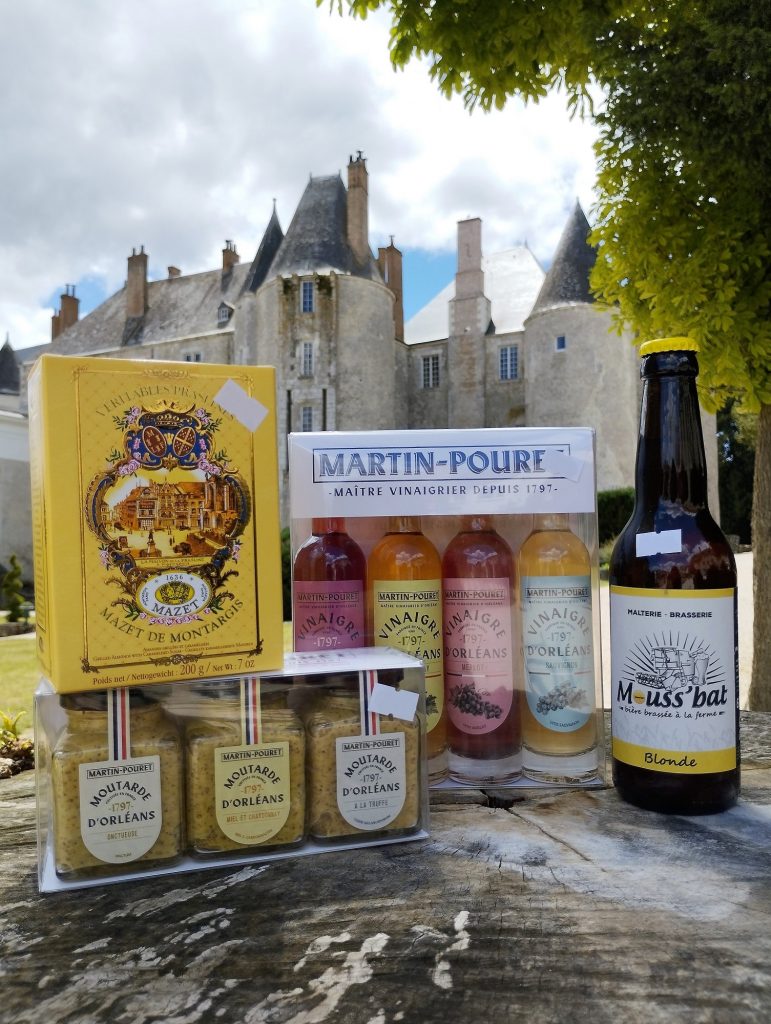 la Maison Martin Pouret : vinegars and mustards from Orléans.
Les Praslines Mazet : sweets from Montargis, since 1636 !
La bière Mouss'Bat : local beer from Chaingy (11km from Meung)
Fancy a treat ?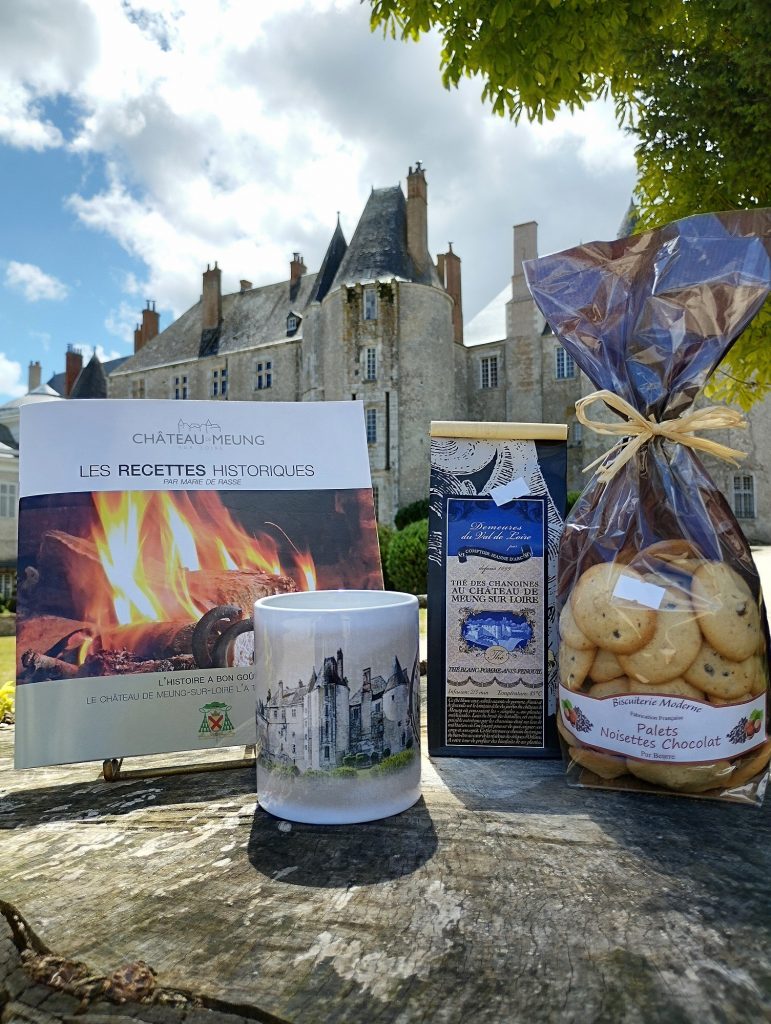 The castle's honey : linden honey or multi-flower honey from the castle's beehives…
The castle's teas : special blend by les Cafés Jeanne d'Arc d'Orléans. Would you prefer the canons' Tea (white tea, fennel, aniseed, apple) or the Enlightenments Feast Tea (green tea, red berries, nuts, ginger and quince) ?
The Oublies : Once the most popular treat in France, you may now enjoy these crusty waffles !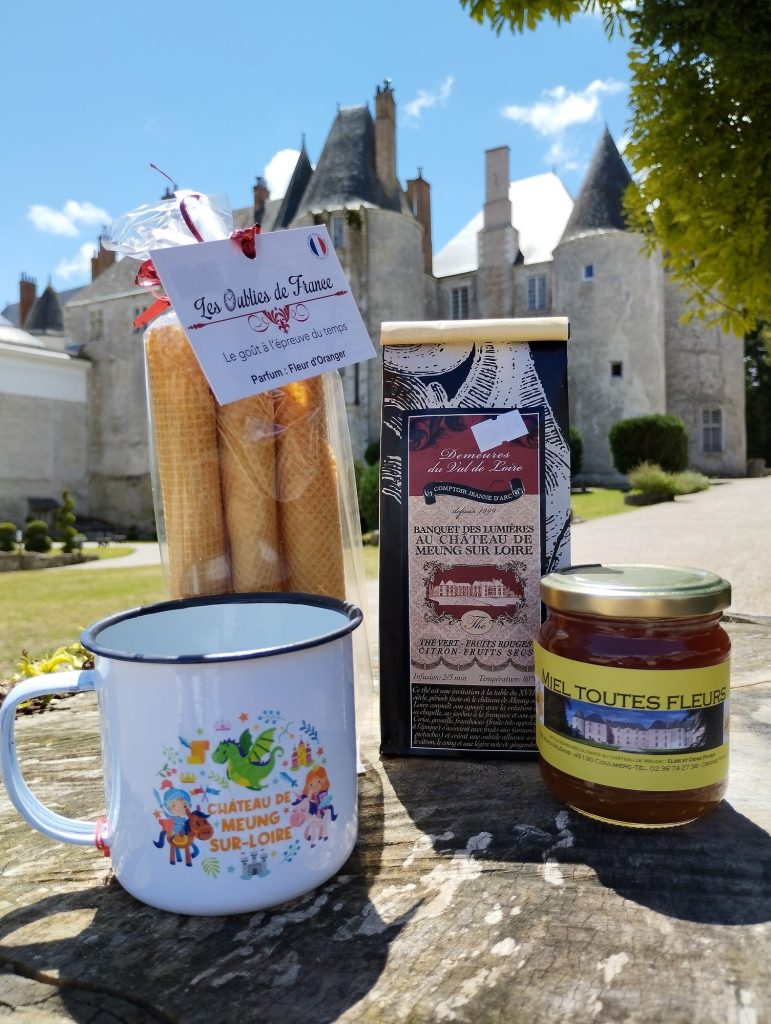 ---
Souvenirs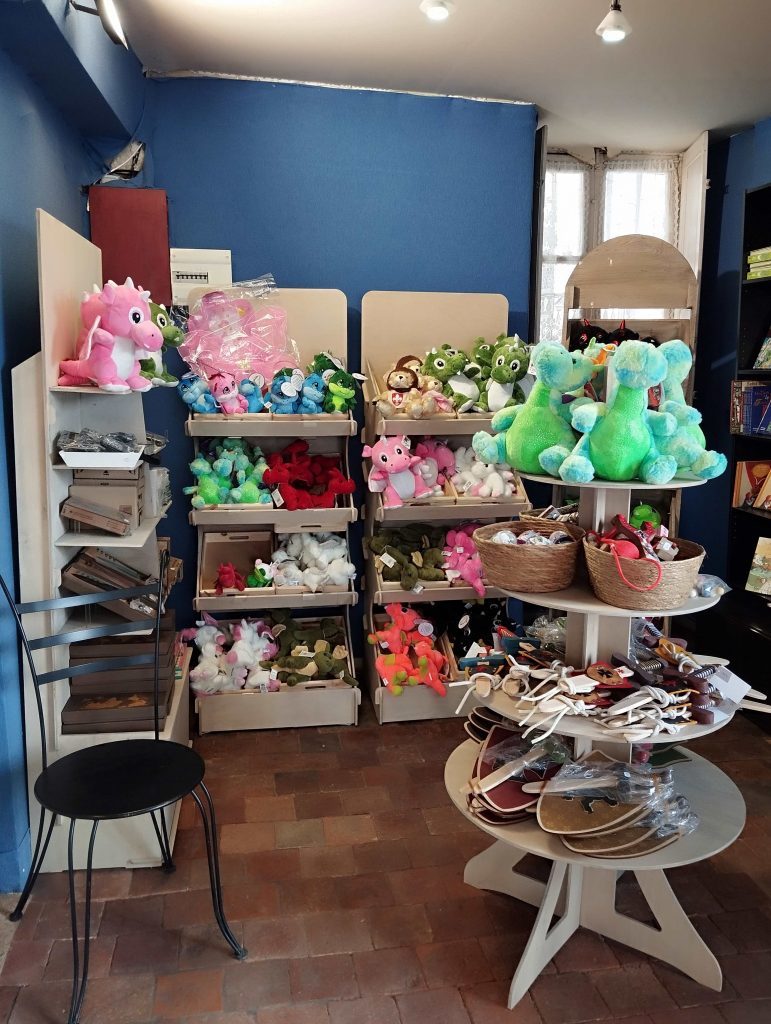 Walter the robot's cutlery !
Mugs
Calligraphy kits and pens…
Bags, key-rings, thimbles, mirrors, boxes…
Candyboxes !
Costumes and wooden weapons for children
Games
…